70th Anniversary Playground Appeal
£70K for 70 Years

Thank you to the PTAF for supporting the school playground appeal by facilitating an online fundraising platform. You can donate and fundraise for our appeal online here.
March 2018 Newsflash: Recent generous donation inspired by fundraising efforts!
Anonymous Donor matches the PTAF £5,000 pledge with another £5,000 in support of our appeal and specific recognition of the PTAF's hard fundraising and school support all round. Huge thanks to our anonymous donor. March 2018
The children in Years 2 to 6 need a playground upgrade to improve their outdoor learning opportunities. They have been dreaming of a new playground since 2015, promised improvements to match the fantastic new play area at Elmgrove.
Full of ideas but with no ready money to make them happen, the school community has pulled together to launch a £70K for 70 Years anniversary playground appeal to help make their playground dreams come true.
The Story so far ...
June 2018
Wonderful Anniversary Summer Fair took place on Saturday June 30th - final donation from this collaborative governor - Co-op - PTAF run event to be agreed in September 2018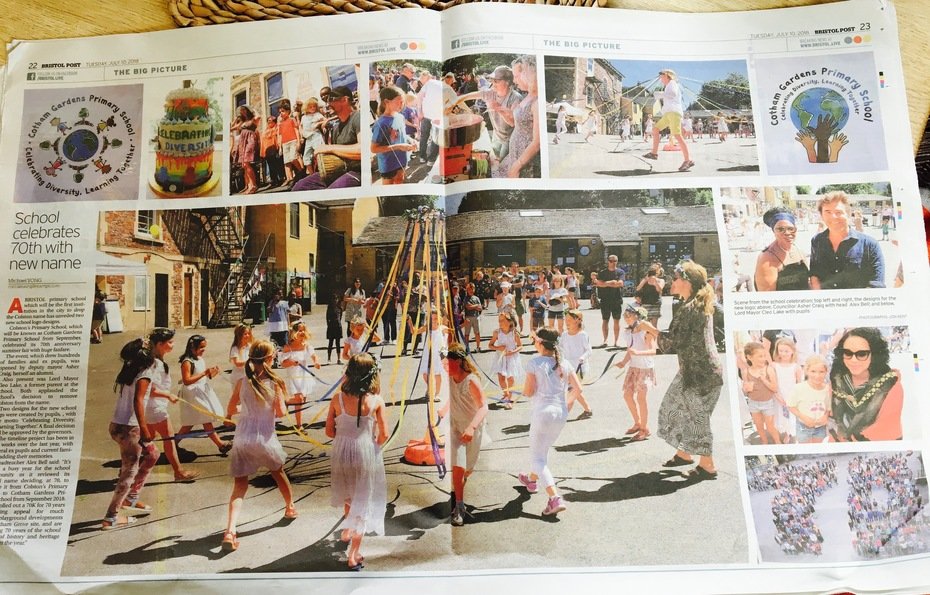 May 2018
Touchwood Play are contracted for Phase One of the Playground Development.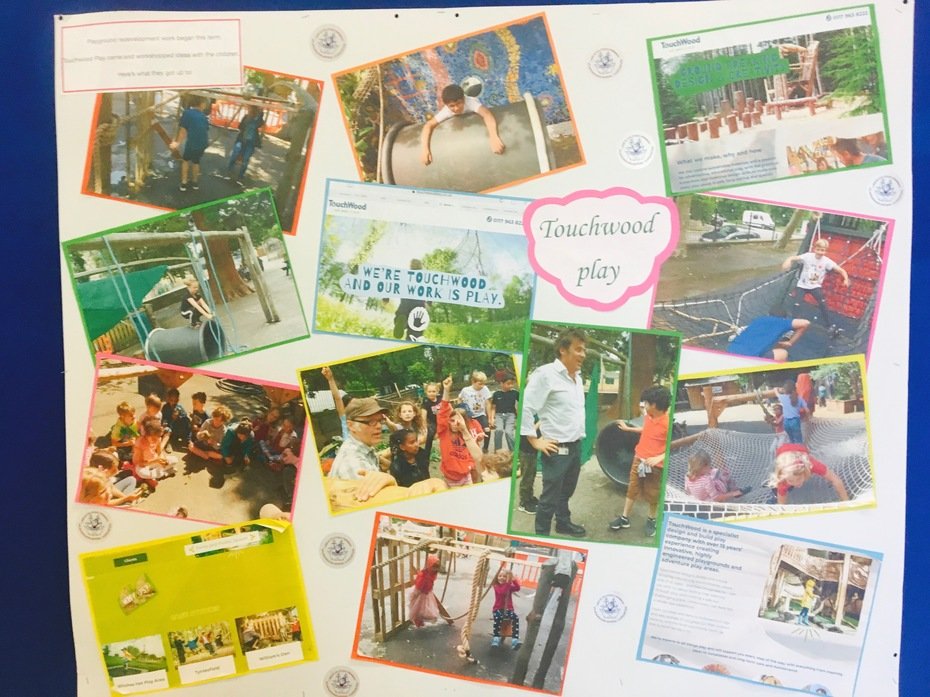 Team Colston's ran the Bristol 10K. £1077.50 raised by the end of Term 6. We have a hopeful target of £3,000. Donation page open until 20th July 2018 here.
March 2018
The school community rose to a match fund challenge raising more than the £5K target set during Jan to Easter 2018. The Match Funder generously doubled the whole £7,425 raised by our community which came to £9,281 with gift aid
February 2018
Another anonymous donor match funded the PTAF pledge with a further £5K
December 2017
An anonymous charity donated £10K
School ringfenced £3K out of their budget
September 2017
The PTAF pledged £5K
Thank you to all donors, fundraisers and supporters of all kinds!
Transformative draft playground plans
by volunteer parent Karen Sillence of Dragonfly Gardens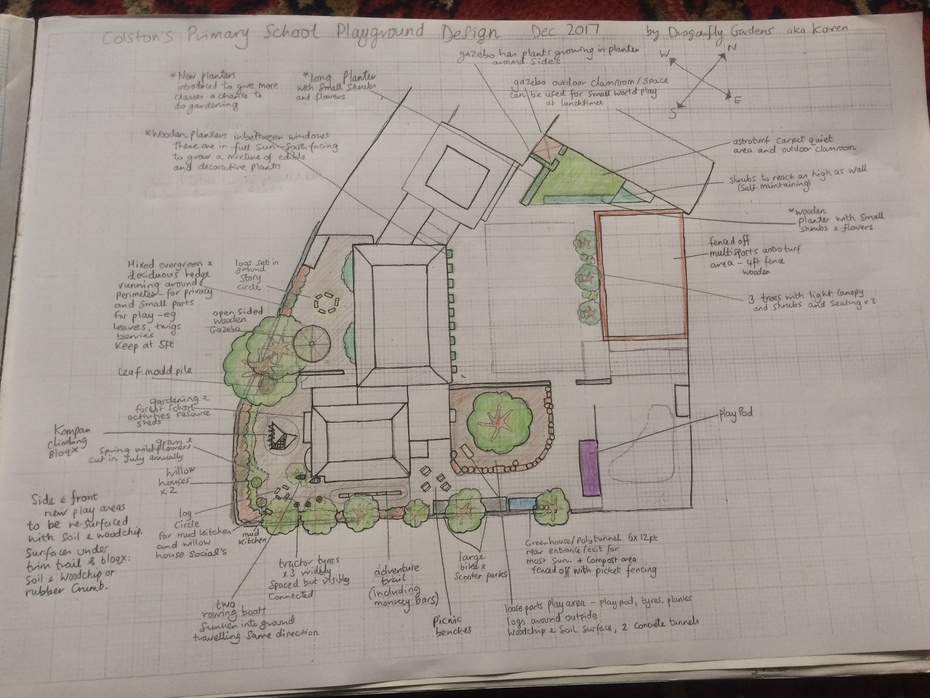 Drawing on ideas from our community consultation the plans include:
forest school areas

story circle

digging and gardening zone,

a greenhouse,

bike and scooter park,

a mud kitchen,

a variety of adventure and imaginative play areas with climbing and play equipment to suit all ages and stages,

a dedicated fenced off area for multisports

undercover areas for outside learning
Summer Terms - 5 and 6
Summer Anniversary Fair / Party 30th June
This was a fantastic celebratory event put on by our whole community. It raised nearly £4,000 for school. The percentage of funds that will be donated to the playground appeal will be decided in September.
City Hall Fundraiser
At the invitation of Deputy Mayor and former Colston's Primary pupil Cllr Asher Craig, Year 5 and 6 Learners
Forum reps had a successful visit to City Hall on Tuesday 19th June. They hosted a cake sale and pop-up exhibition of our anniversary heritage project.

The children were fantastic ambassadors for the school, met and impressed the Mayor, Lord Mayor and Cabinet Member for Skills and Education, and made just over £100 for our playground appeal.

Cabinet members and City Hall workers raved about the quality of the cakes so thanks all who baked in
support of this event.

Major thumbs up all round.
Team Colston's ran the Bristol 10K on Sunday 13th May in support of Playground Appeal
Support their efforts here - Thank you
Total raised as at Friday June 15th 2018: £1,077.50
Donation pages are still open ... and we still need more support ...
Terms 3 and 4: Match Fund Challenge Successfully completed!
We smashed it! Well done all!
Not only did we reach our £5,000 target by the deadline of 23rd March, we exceeded it by over £2,000 ... We raised £7,425!
The generous Match Funders were so impressed that "in recognition of [our] tremendous efforts" they doubled the whole lot, and gift aided it thereby adding a further £9,281 into our playground pot. They said "We hope this has made a difference ... we were very touched by the enthusiasm and effort made by the pupils and parents"
Huge, massive thanks to everyone involved!
Thank you to the PTAF for supporting the school playground appeal by facilitating an online fundraising platform. You can donate and fundraise for our appeal online here.
Stuck for ideas?
Cake sale? Table top sale? Make a donation box / bucket with our 70th anniversary logo and off you go ... outside your house? Somewhere in town? Children just make sure you take some grown-up supervisors

Sponsored run / walk / swim? Readathon? Dance-athon? Ask friends, family, neighbours, work colleagues to support you

How about collecting odd coins in empty smarties or jelly bean tubes and emptying them into the donations boxes at school. There is one in each reception office. It all adds up ...

How about holding your own small charity event - have a 'playground' tea party, invite your friends and family, 10p a guest, proceeds towards the playground appeal?
Background
In 2015 the school expanded adding a new infants site with fantastic play / outdoor learning area. The original school building site at Cotham Grove is now home to years 2 and 6. And the playground is a bit run down in comparison to its beautiful early years counterpart down at the Elmgrove site.
With limited core funding that has to be carefully prioritised, the school has been working on launching a fundraising appeal to realise its playground dreams for the 520 children currently on roll, plus others who visit for different reasons and the many more who will flood through the school gates into the foreseeable future.
An anniversary playground design by our community for our community
Further to consultation, a tantalising playground masterplan has ben drawn up voluntarily by parent and designer, Karen Sillence of Dragonfly Gardens. Based on sound educational rationale and community ideas and suggestions, the plans provide children with as much opportunity for natural play in green surrounds as possible. Final touches are being concluded in consultation with staff, children and parents.
Costs and fundraising
It is our 70th anniversary, and if we can raise £70K towards this transformative plan in 2018, we will have covered very nearly, if not all of the project, which overall will probably cost nearer £100,000.
And guess what?
Between school savings, PTAF funds and further donations and pledges from other generous supporters, we have already raised and secured almost half of the funds, IF that is, we rise to the current match fund challenge - on until Easter 2018.
How to support the appeal
Make a direct donation via parentpay or a donation box in the school receptions or send a cheque along with accompanying form

Organise a fundraising activity and donate the resultant funds to the appeal (get your fundraising resources here)

Support PTAF events

Volunteer to help with trust and foundations and community fund applications

Help school involve local business support

Do you have match funding / community support schemes at work you could tap into?

Volunteer to help with the actual work involved in making the playground improvements - a workshop approach is being developed

Just spread the word!

An online fundraising platform to facilitate support from the wider community is in development
Further schemes are being developed too - watch this space:
Pledge £70 for 70 years with the option to pay in instalments

Name a square of the playground
The Playground Appeal Team made up of school staff, parents and children will be co-ordinating the above activities. And will readily accept further ideas from enthused members of our community including the wider local community and alumni.
For further details and/or to get involved, please contact Kate on colstons70thanniversary@gmail.com