Welcome to

Reception!
Welcome to our year group page. On here you will find information about what your child will be learning over the next term. We hope that you enjoy looking through some of the photographs of what your child has been learning through their play.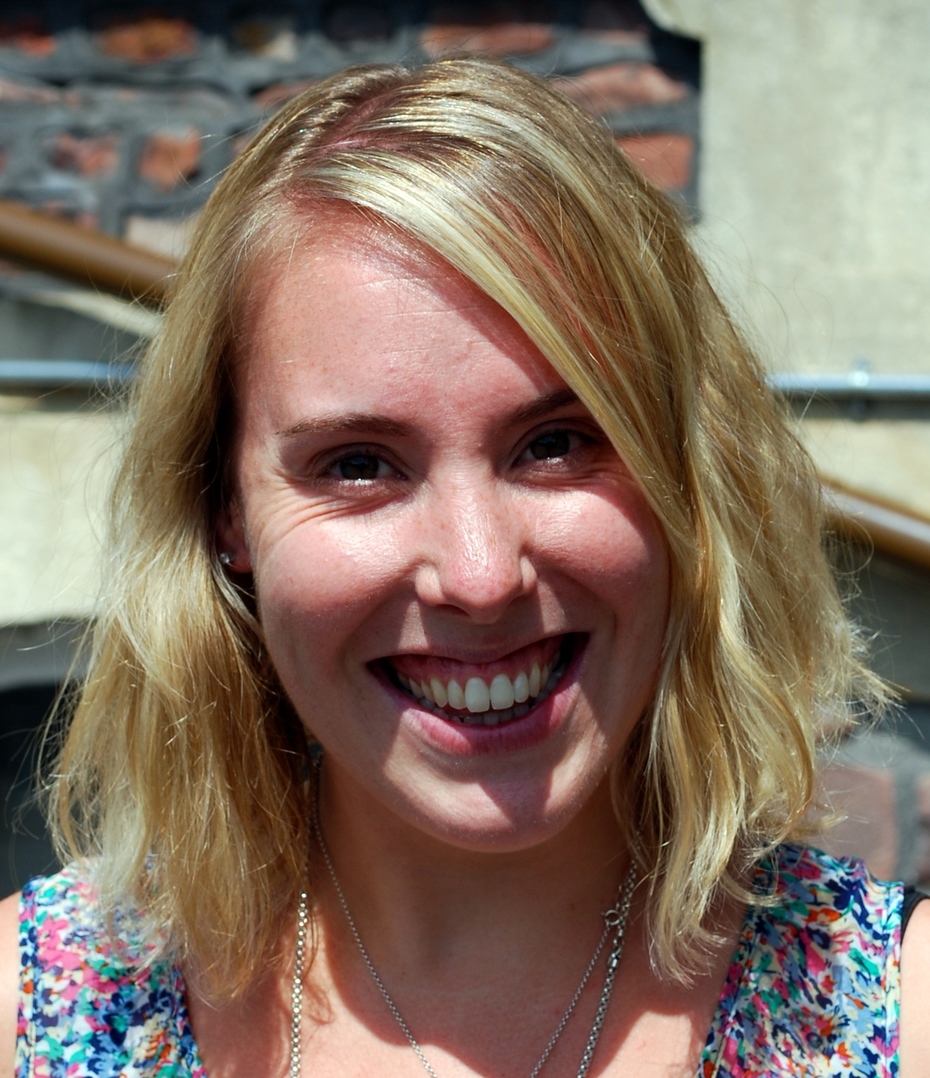 Mrs Marsh
Dragonflies
Class Teacher
Early Years Leader
Miss Lucia
Dragonflies
Early Years Practitioner

Miss King
Honeybees
Class Teacher

Mrs Dowle
Honeybees
Early Years Pracitioner

Miss Wasiewicz
Ladybirds
Class Teacher Assistant SENDCO

Miss Davis
Ladybirds
Early Years Practitioner
Updated: 13th February 2020
Term 4
Important dates for the diary: 18th March = HB farm trip, 19th March = LB and DF farm trip.
Prime Areas of Learning
Personal, Social and Emotional Development
Our PSED focus for this term will be looking at a range of different emotions that we could all feel. We will be discussing about facial expressions, body language and how we might think and feel inside when we feel a certain type of emotion. We will also be talking about things that we can do to help us when we might be feeling a more
Communication and Language
Through our book Yucky Worms, we will firstly discuss whether we like worms or not and place our opinions of them on a yuckiness scale. We will review this later in a couple of weeks after we have read and explored various elements of the story. We will also be discussing similarities and differences of worms and learning some new vocabulary to describe worms; using the descriptive vocabulary to re-create our very own poem.
Physical development
Over the term we will be learning the skills for football. We will be practising how to control beanbags and balls with our feet as well as learning how to pass it to each other. We will also learn how to aim towards a goal, to eventually build up into playing angame in teams.
We sent home PE kits at the end of term 3 for a wash over the one week break. Please send clean PE kits back in. The PE kit should contain a plain t-shirt, black or navy shorts/trouser and a pair of dark daps or trainers. All items must be named and placed in a named bag which can remain in your child's classroom. PLEASE ENSURE ALL THESE ARE NAMED!!

Phonics
We will be continuing to teach phonics in a different reception classroom. This is because we are tailoring the teaching to the individual needs of each child. Any queries about what your child is currently focusing on, please speak to your class teacher.
If you are interested in practising phonics at home with your child a great website with fun games that we use in school is phonics play. We are currently on phase 3. Click the image below to go to phonics play: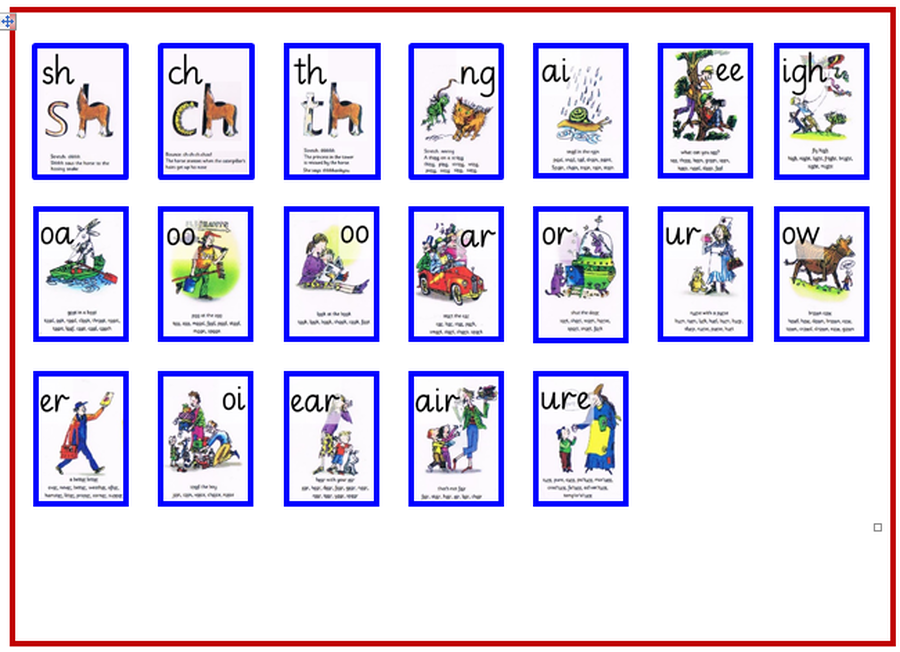 Rhyme for single sounds

Rhyme for digraphs

s (ss) - Slither down the snake

a - Round the apple, down the leaf

t - Down the tower, across the tower

p - Down the plait and over the pirate's face

i - Down the body, dot for the head

n - Down Nobby, over his net

m - Masie, mountain, mountain

d - Round his bottom, up his tall neck, down to his feet

g - Round her face, down her hair and give her a curl

o - All around the orange

c - Curl around the caterpillar

k - Down the kangaroo's body, tail and leg

e - lift of the top and scoop out the egg

u - Down and under, up to the top and draw the puddle

r - Down his back then curl over his arm

h - Down the head to the hooves, and over his back

b - Down the laces to the heel, round the toes

f (ff) - Down the stem and draw the leaves

l (ll) - Down the long leg

j - Down the body, curl and dot

v - Down a wing, up a wing

w - Down up down up

x - Down the arm and leg, repeat the other side

y - Down a horn, up a horn and under his head

z (zz) - zig zag zig

q (qu) - Round her head, up past her earrings and down her hair

ch - choo

sh - says the horse to the hissing snake

th - thank you

ng - thing on a string

ai - snail in the rain

ee - what can you see

igh - fly high

oa - goat in a boat

oo/oo - poo at the zoo/look at a book

ar - start the car

or - shut the door

ur - nurse with a purse

ow - brown cow

oi - spoil the boy

ear - hear with your ear

air - that's not fair

ure - sure it's pure

er - better letter
Specific Areas of Learning
Literacy
| | |
| --- | --- |
| | The Power of Reading focus book for the term is Yucky Worms. This story will be how we begin our kick off for the term of exploring 'The Great Outdoors'. |
Numeracy
This term we will be shifting our focus of number to shape, space and measure. Firstly we will explore, compare and identify 2D and 3D shapes as well as spotting them in the environment. Next we will look at measurement in the forms of length, height, weight and capacity. Through our topic we will be learning how to measure the lengths of worms, heights of our bean stalks and ourselves with a range of measuring instruments. We will then be weighing and comparing different sized worms and also comparing the weights of ourselves. Lastly we will look at different capacities in cups and experiment with how different sized cups makes capacity look.
Understanding the World
This term we have lots of exciting curriculum enrichments in and out of school. From learning about the lifecycles of a frog, caterpillar and chicken, to observing the transitions of caterpillars to butterflies and eggs to chicks in class! We will also be going on our first school trip to the farm (please see letter sent out via email or speak to your class teacher for more information). A farmer will also be coming into school and visiting us with a real life chicken to tell the story of the Little Red Hen.
Expressive Art and Design
This term our artist focus will be Eric Carle. We will be learning about his background and inspiration for his artwork. We will take a close look at his artwork and try to recreate elements from them, before becoming artists and creating our own collages inspired by Eric.
Home Learning
Tapestry
Just to remind you Tapestry our online learning journals are now live. Please log in and see all the wonderful learning your children have been doing. We can't wait to see all your comments and observations you have uploaded of the learning your children have been doing out of school. Click the logo below to visit tapestry:
Book Bags
It is very important that each of them have a book bag that comes into school every day.
Reading at home with your child makes a huge difference to the progress they make in learning to read – we really cannot overstate the impact it has. We encourage everyone to read with their child every day. If you can build time for your child to read to you into your daily routine this is the best way to keep it manageable. Just 5-15 minutes a day is great – don't feel you need to finish the book in one sitting – you could read it over several days. Please make a note in your child's reading record of what you have read with them.
If you have any questions about anything, please come and chat to any member of the Early Years team.
Other Information
Maths and Reading workshop
We will be continuing our maths and reading workshops. Maths workshop will take place every Tuesday morning and reading workshop will take place every Thursday morning from 8.40 to 9.00. During this time we welcome all our grownups into the classroom to share learning with the children. We love exploring our learning and having time to share with our grown-ups in our classrooms.
We look forward to seeing you there!