Co-operative Learners' Forum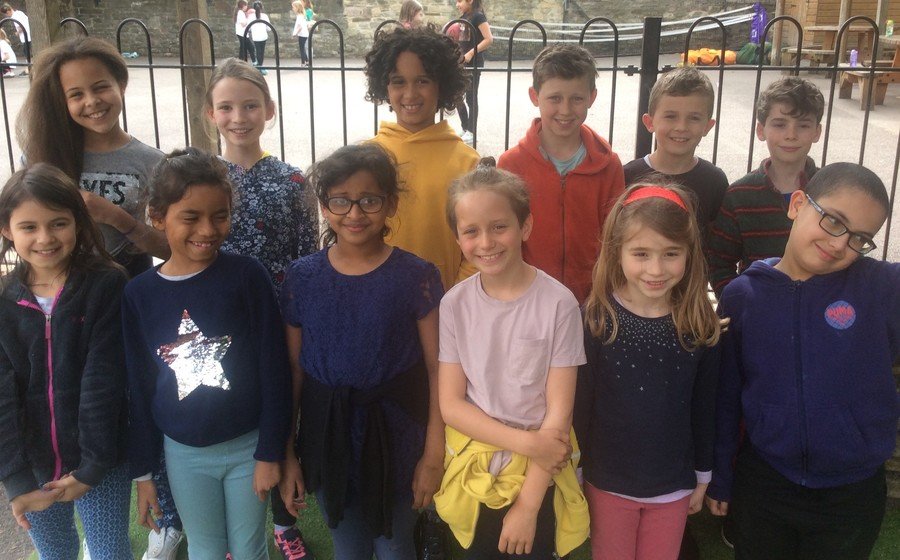 Members of our fantastic Learners' Forum for 2018/19.
Our Learner's Forum is made up of an elected representative from each of the classes at Cotham Grove. We meet termly (sometimes more) to discuss and make decisions on a range of issues that directly affect learners. We are closely linked to the Co-operative forum and are the most effective way for children to have their say on what goes on. Sometimes the governors or the Co-operative Forum will ask us to canvas children's opinions on specific matters , sometimes children ask their reps to bring up issues at a meeting. Mr Jarman (old) is the link between the Learners' Forum and the leadership of the school.
This year, the main focus for our meetings has been the Mental Health and Wellbeing Badge which the Cotham Gardens is trying to achieve. A key part of achieving this award, which will show how serious we are about looking after the wellbeing of all members of our school community, is ensuring the the voices of the children at our school are heard.
This year so far, we have covered a lot in our termly meetings. Amongst these are:
What makes us happy/unhappy at school.

How forum reps can best represent their classmates.

How suggestion boxes can be used.

How should we increase awareness of mental health and wellbeing issues.

Writing a letter to all children about communicating.

Feedback from events/initiatives so far.

How we can ensure children from all backgrounds are represented when children's views are asked for.
Below is the text of a letter composed by the Learners' Forum to be read out to all children:
Dear Children of Cotham Gardens,
I am your School Council rep. The whole of the School Council feel very strongly that it is very important to hear your worries and feedback about your school life; we will use this feedback to help make changes in school. We also want to hear your positive feedback because we want people to feel happy and to make sure we keep doing positive things.
One of the things we would also like to know is whether you feel listened to in or out of school. There is a phrase which says 'children should be seen and not heard'. This is not true-this was made up by adults who thought children should not be included. We are asking you to speak up! Adults are not the only ones who are allowed to talk! If there is a way to make you feel like your opinion counts, please tell us.
In every class there will be a suggestion box of some sort. Some of them are the red ones on the wall, others are different, just ask your Rep. Your suggestion or worry will be read by your Council Rep and fed back to the Learners' Forum. We will try our best to make positive changes as a result of your suggestions.
If you don't want to share you don't have to but it would be better to. Talking and sharing your feelings is known to be good for your mental health. Equally, keeping things bottled up can be bad. We are here to help and listen.
Thanks
The Learners' Forum helps to organise our collections for the North Bristol Food Bank. Here are last year's Forum reps in front of one of those wonderfully generous collections.