Reception New Starters 2020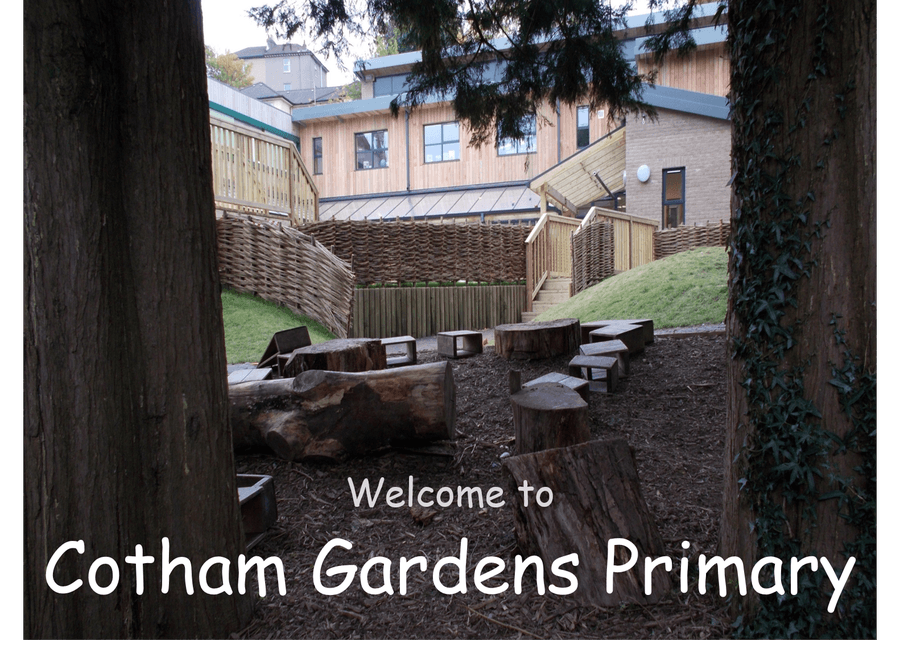 We are delighted that your child has been offered a place to join us in September and we are looking forward to welcoming you to our school. If you have not yet accepted your place, please contact Bristol City Council admissions team on 0117 903 7694 or log into your Parent Portal account.
Key dates
Due to current Government guidance on COVID-19, we have taken the hard and sad decision to cancel the induction evening on the 17th June and the play and stay session on the 3rd July. We are very disappointed that we have had to do this, as we really look forward to meeting you and showing you your child's new classroom. It gets us really excited about the year ahead! We understand that this could be a worrying time for your child to be starting school and we want to reassure you that we are planning ways to support a smooth and successful transition to our school.
On Friday 19th June you will have been informed about what class your child is going to be in. You will have also been sent a PPT presentation that we share with parents every year about starting school. Please find a link to this presentation below, along with our new starter welcome pack and presentation from one of the Cooperative parents reps.
Virtual Tour
A virtual tour for our new reception children can be found via our Facebook page here. We hope you find the virtual tour helpful. Please share this with your child so that they get to see their new teachers.
September
The Government announced last week that schools can fully open to all children from September. This means that we have now been able to finalise our transition plan for your child's start at Cotham Gardens Primary School.
Like most schools, we are holding some INSET days at the beginning of term to make sure that all our staff training and COVID preparations are complete. Usually we then visit each new starter at home before they start school. This year we are holding these visits virtually from Monday 7th - Wednesday 9th September. You will be sent an email inviting you to sign up for one of these slots separately.
Following the INSET and virtual home visits, we shall stagger the start for children in reception in order to ensure a smooth and happy transition into primary school. We have arranged the timetable to give your child a taste of mornings and afternoons across the first few weeks, then a chance to stay for a whole day plus lunch, and finally transitioning to full time attendance. You will find the complete transition timetable below. An email confirming what group your child has been placed in has been sent to you.
Due to COVID, we have implemented staggered start and finish times for all classes. This is so we can ensure social distancing between adults dropping off and picking up their children.
Finally, we would like to invite all parents and carers to join a zoom meeting on the 16th July at 7:00pm (Details have been sent via email with the meeting ID and password). We will introduce you to all members of the Early Years Team and take you through some of the frequently asked questions and concerns that parents and carers often have when their child starts school. You will also be able to ask questions via the zoom chat box and we will then post answers in the following days after the meeting.
We understand that it is an exciting, but sometimes anxious, time when your child starts school, and the uncertainties due to COVID have made planning and communicating even harder this year. Our school has been open to keyworker and vulnerable children throughout the lockdown, and since June, we have been able to welcome many other children back into school as well. We have worked extremely hard to provide a safe, secure and comfortable school environment which has been recognised by the Bristol City Council Health and Safety Team with a designation of 'Covid-Secure School'.
We are really looking forward to welcoming another new cohort of children to join our thriving community at Cotham Gardens and cannot wait to get to know you all.
RECEPTION TRANSITION TIMETABLE FOR STARTING SCHOOL
Date

Group A

Group B

WEEK ONE

7th-9th September

Virtual Home visits

You will be sent an invite to sign up to a time and date for this meeting.

No Reception children in school.

10th/11th September

Morning session only

Afternoon session only

WEEK TWO

14th-18th September

Morning session only

Afternoon session only

WEEK THREE

21st -25th September

Afternoon session only

Morning session only

WEEK FOUR

28th September

All day including lunch

No school

29th September

No school

All day including lunch

30th September

All day including lunch

No school

1st October

No school

All day including lunch

(please see table above)

Fri 2nd October

All children

FULL TIME

All children

FULL TIME
DROP OFF AND PICK UP TIMES
Drop off/pick up times for the morning half days:
10th-25th September

Morning session

drop off

Morning session

pick up

Honeybees

8:35 – 8.45

11.50

Ladybirds

8:45 – 8.55

12.00

Dragonflies

8:55 – 9.05

12.10
Drop off/pick up times for the afternoon half days:
10th-25th September

Afternoon session

drop off

Afternoon session

pick up

Honeybees

1.00-1.10

3.00

Ladybirds

1.10-1.20

3.10

Dragonflies

1.20-1.40

3.20
Drop off/pick up times for the full days:
28th-1st October every other day (see timetable above)

2nd October onwards full-time attendance.

Drop off

Pick up

Honeybees

8:35 – 8.45

3.00

Ladybirds

8:45 – 8.55

3.10

Dragonflies

8:55 – 9.05

3.20
Useful information
BBC Bitesize - please click here for lots of really useful information for you and your child about starting primary school.
This poster will also help you and your child prepare for school:The road to school
Many thanks
Alex Bell (Head Teacher)
Emily Marsh (Reception Lead Teacher)
These are going to be my new friends...