Thanks to Ms Lyon's hard work, we are regularly competing in a range of sporting events.
We will post a range of pictures and children's write ups of the events on this page.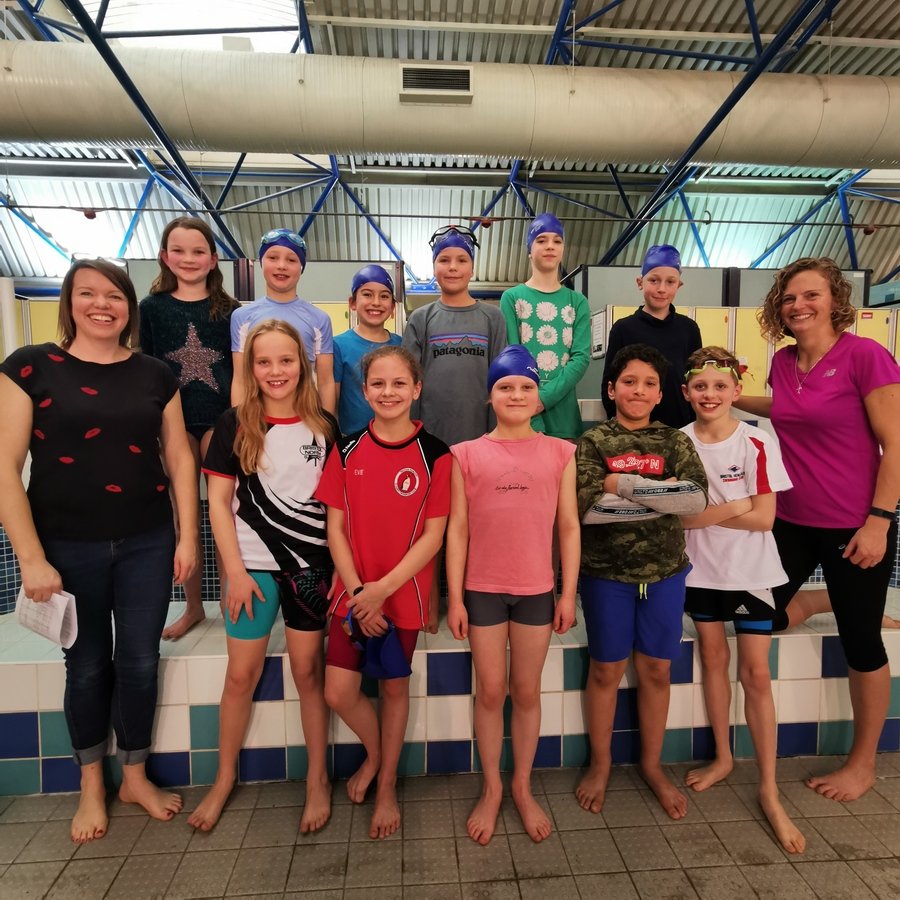 Year 6 Football
This Monday the boys showed amazing determination and resilience against 2 strong teams. They worked brilliantly as a team, with every player giving their all. There were 2 superb goals from Khayri and Che, they earned us a 2:2 draw in the first match. We were very unlucky not to score in the second match with Ned and Zach linking up well. It was thanks to Logan and Sulaiman in defence and a couple of wonder saves by Luca in goal that we drew 0:0.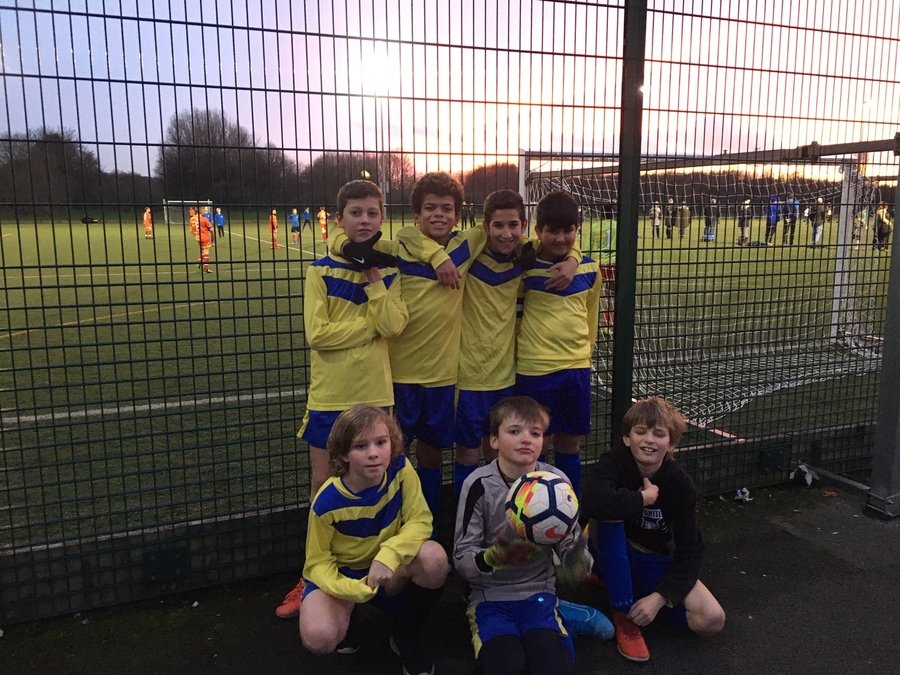 Year 4,5 and 6 Swimming Gala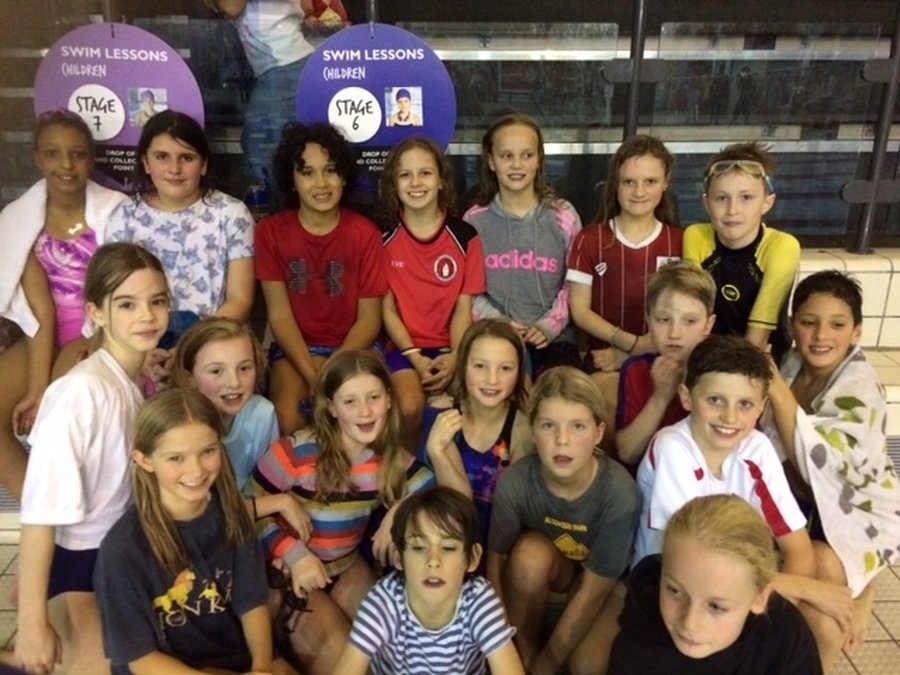 Year 5 and 6 Athletics
The whole team were fantastic! You could see the effort that everyone was putting in etched on their faces as they performed in each event. They were very supportive of each other and I am really happy to say that we came second! I am just waiting to hear how many teams go through to the county finals. Well done everyone.

Year 4 Football
Played both games with huge smiles on their faces and represented the school superbly.
Year 6 Football
We played amazingly in very wet conditions and won both games 3:0!
Year 4/5/6 Cross Country September 2019
The team did amazingly! It was a long race (2.5 miles) and every single person completed it. We had 10 year 4 children running in the yr5 race, all of whom did exceptionally well. Millie came 3rd in her race, amazing running! The Year 6 boys also came 3rd overall as a team. Great race boys so well done to Che, Ibrahim, Ned and Sulaiman. Everyone had a great time on a lovely sunny afternoon and were a credit to the school and themselves.
Year 6 Netball April 2019
Year 4/5 Gymnastics April 2019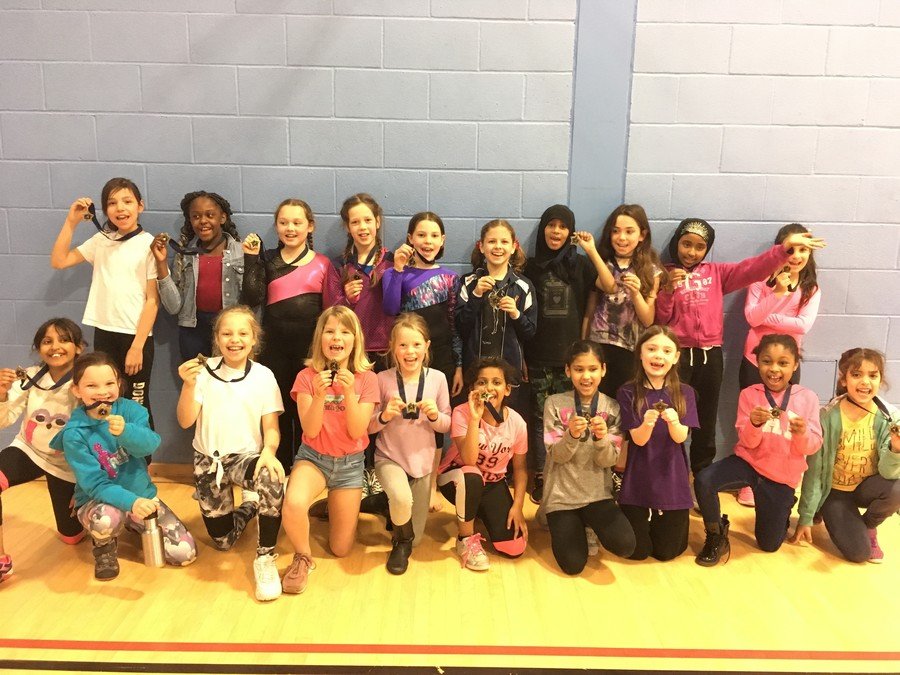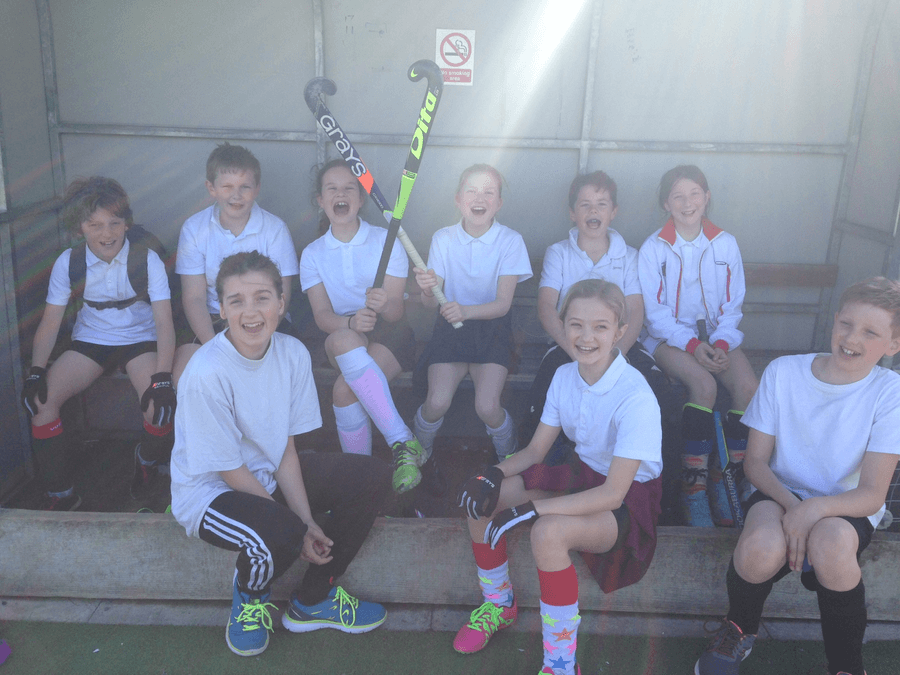 Year 4/5/6 Swimming March 2019
Congratulations to the 8 children who made it through to and participated in the finals of the Bristol Primary Schools Swimming Gala on Saturday 30th March. They showed true Cotham Gardens spirit with their determination, team spirit and effort. The competition was fierce as they were up against the best Primary aged swimmers in Bristol. Everyone swam brilliantly and got some really good times. Well done to Oscar who won 2 bronze medals and a silver, and to Evie who won a silver medal. The team's support for each other was lovely to see and as a school we came 6th overall, out of 25 schools. An amazing achievement, well done everyone.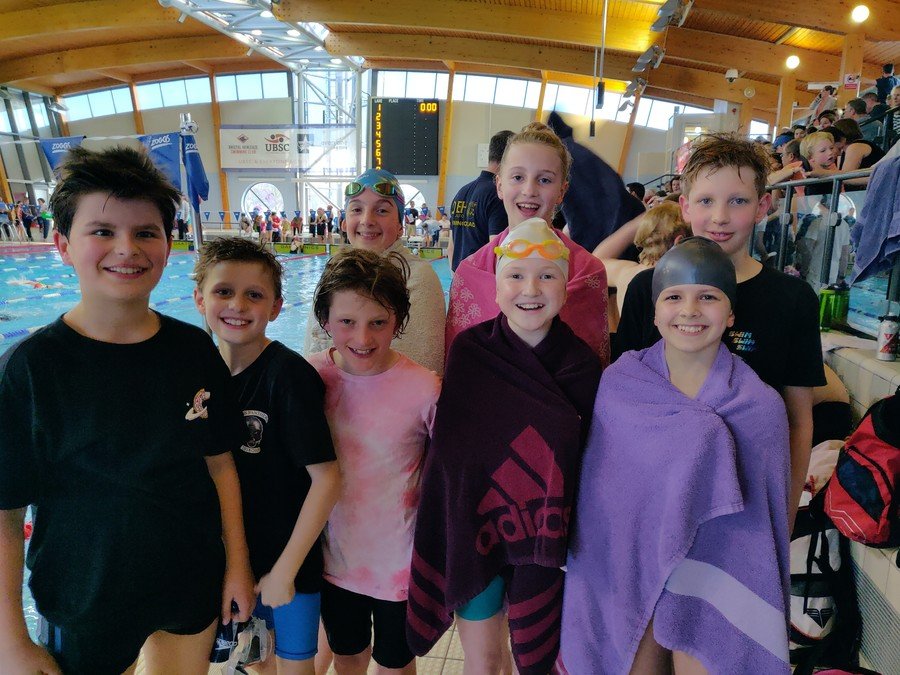 Year 5/6 Football March 2019
Victory! On Tuesday 19th March a victorious Cotham Gardens side travelled to Redland to take on Cathedral Primary School. We started off well creating chance after chance and finally Sefton scored a goal! 5 minutes later, Cathedral equalised! It was disastrous because we were playing so well. We went into half time, tired but with our heads held high. When we came back out, we started brilliantly by hitting the post twice! Our defense was strong with Alfie, Campbell and Logan. The three midfield dynamos Sefton, Robin and Joe, were running the show but Hugo and Tayshon couldn't find the net. After flicks and tricks, Hugo crossed the ball to Tayshon and he scored! After a nervy final minute, Tayshon made a goal scoring tackle, Cotham had won! There were some well-played moments; Hugo hitting the crossbar, Robin hitting the crossbar and Sefton's wonder goal but the whole team, including the goal keeper, helped the team and strived them on.

COME ON COTHAM! Report by Robin and Sefton

Year 3/4/5/6 Cross Country March 2019
Last Thursday 14th March 24 children took part in a cross country race at Colstons School. It was a fun afternoon and fortunately the weather held out. Everyone tried so hard in very muddy conditions and there were some great runs. Our teams showed great effort, determination and resilience. It was lovey to see the encouragement and support they gave one another - a true Cotham Gardens trait. Thank you everyone for making it a brilliant and thoroughly enjoyable afternoon.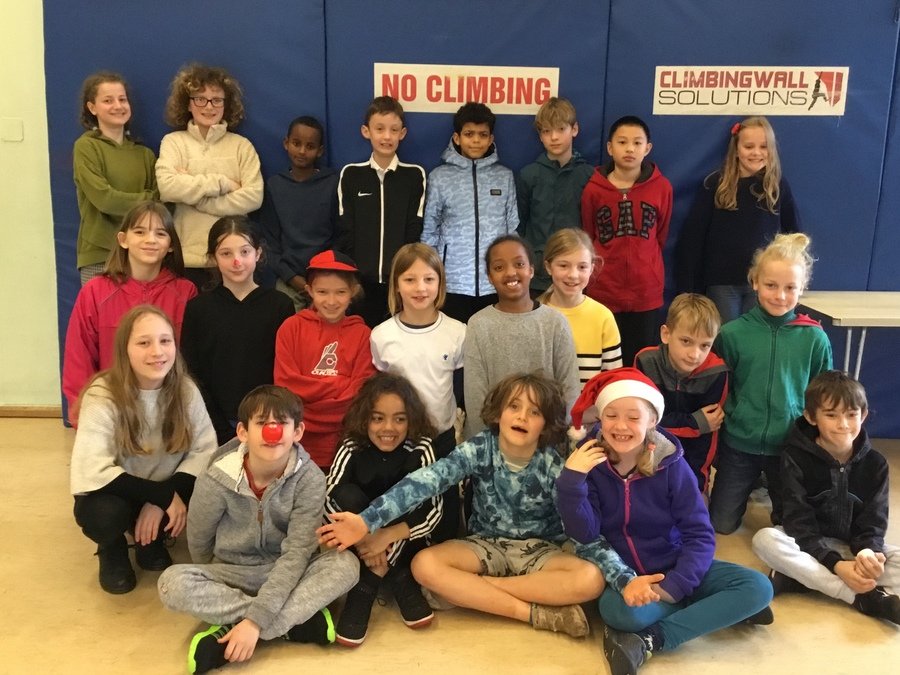 Year 4 Football March 2019
On Friday 8th March, 10 year fours went to Combe Dingle sports complex to play in a football tournament. In our first few games we were unlucky not to score, but we narrowly lost even though we played well. As the tournament went on we started to be more dominant in our games and drew 2-2 in a closely contested match. The goals were scored by Yasser who made some fantastic runs from midfield. In our last game we managed to sneak in a corner, beautifully slotted home by Subeer from a low cross. After a dominant performance we won 1-0. Special mentions also go to Mathew for his fantastic tackling, Thomas for his great saves in goal and Mr Howard and Mrs Bush for taking us. Players: Toby, Nat, Yasser, Thomas, Raul, Subeer, Ned, Mathew, Seth and Muhammad.
Year 6 Netball February 2019
The netball tournament was so much fun and I really enjoyed spending time with all of my friends outside of school. We went with Ms Lyons and Miss Young and came 2nd place altogether. It was fantastic playing in all the positions and we enjoyed binding in a different way with people. We also enjoyed practicing whilst we weren't playing and we can't wait until the next match. The teachers made it even more enjoyable- they really come into their own on these trips- it's like their almost human! As we finished second, we are chuffed that we might get the chance to represent North Bristol. By Connie and Izzy
Year 4, 5 and 6 Swimming January 2019
On Tuesday 29th January a group of year 4, 5 and 6 children went to Easton Swimming Pool to take part in a School Swimming Gala. First up was the girls and boys 4x25 metres Freestyle. Both the boys and girls came 2nd. After that was the 25 metres races, where we places such elaborate medals as 3rd, 2nd, 1st. The medley relay showed its fate when the boys and girls came 1st and 2nd. The individual medley was last with Oscar coming 2nd and Luke coming 3rd. Next up was the 50 metres, where we carried on our streak, winning almost every race.

Report by Luke and Alfie.
Year 6 Dodgeball January 2019
We had a great time participating in the dodgeball tournament. We played a number of matches against other school and finished in 5th place out of 12! Thank you to Ms Lyons for organising it all :)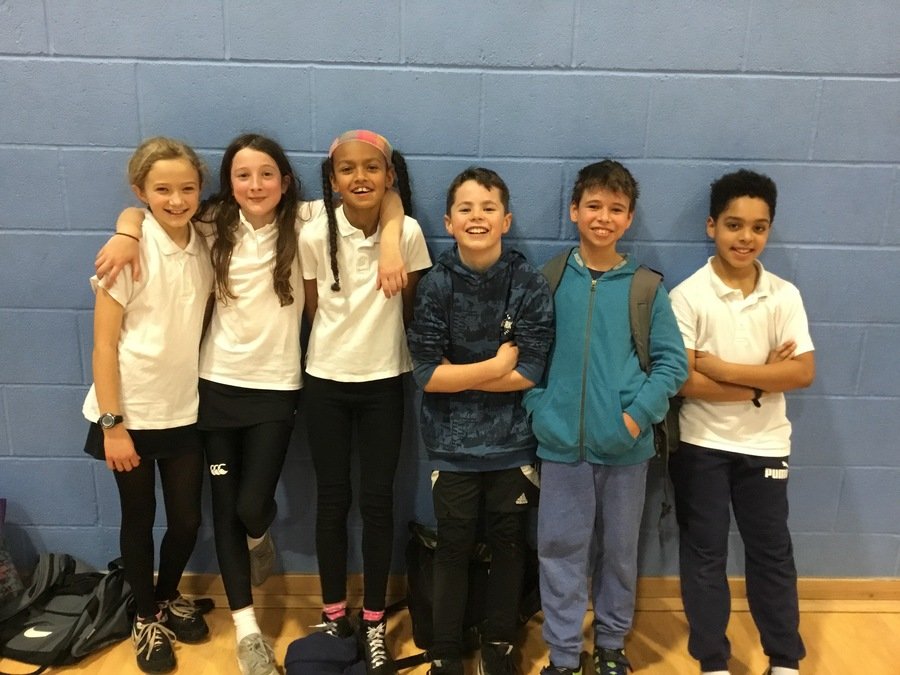 Year 5/6 Tag Rugby November 2018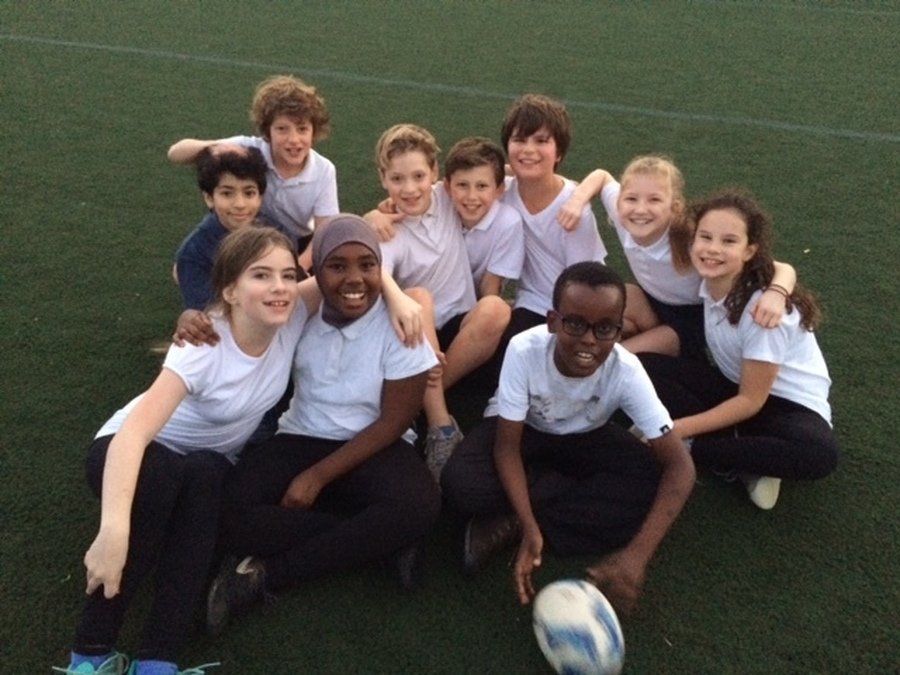 Year 5/6 Athletics November 2018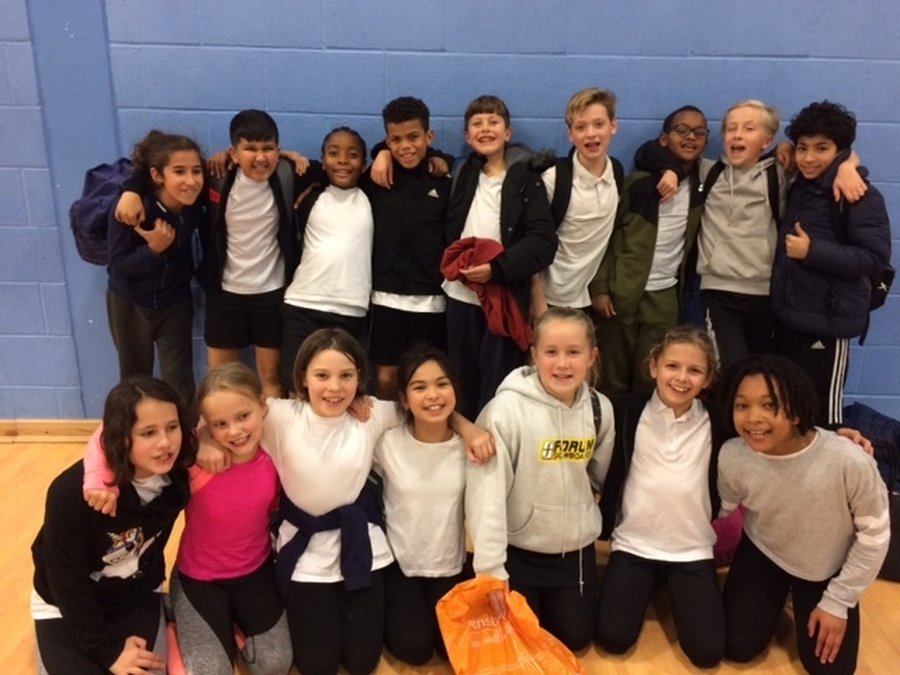 Year 6 Athletics November 2018
Year 5/6 Football October 2018
I was very proud of the way they all tried their very best and had a great game. There was some great passing, tackling and shooting. A superb save by our goalie kept us in the lead at half time and and were unlucky to lose narrowly in the second half. A great effort team, well done!
By Ms Lyons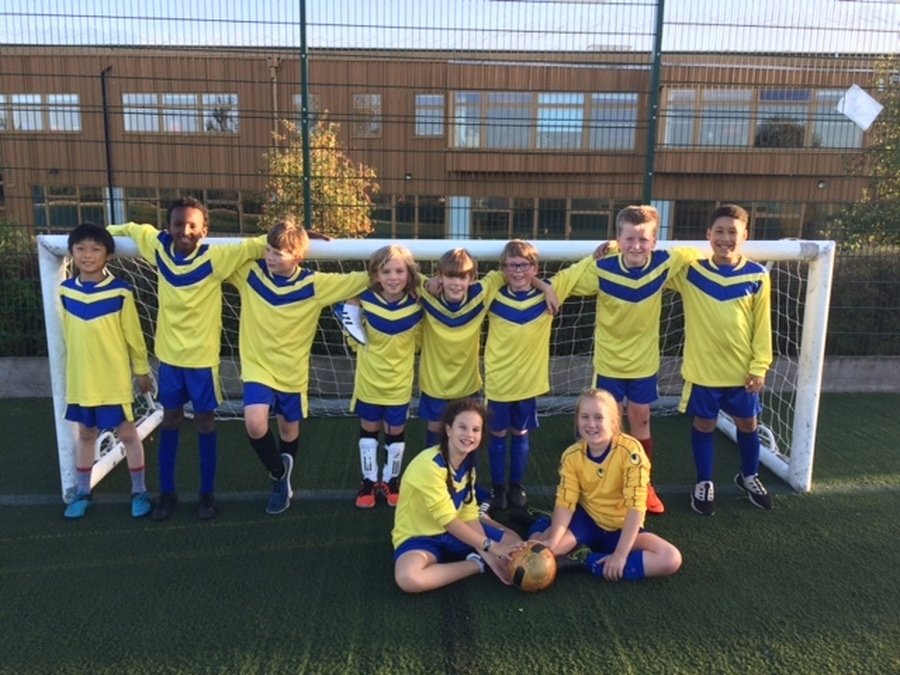 Tag Rugby Tournament Oct 2018
On Thursday 11th October, Cotham Gardens played in a touch rugby tournament against Henbury Prima-ry School. Our first ever Cotham Gardens team took a minibus to Henbury's school grounds and left the minibus spotless! When they got onto the playing field, they started by playing a game of scoop tag. After about 10 minutes, the game started.

Cotham Garden's first team Lightning, played Hen-bury's first team Rockets. Lightning won by 2-1 and played very well! Then it was Thunder v Jets and it was a tie 1-1. Then Cotham Garden's teams played against each other! It was a very fair set of games and the referee, Mr Hull, was very kind and fair. Mr Hull was also very helpful because when the teams were struggling, he was the first to help. Thank you Mr Hull. Thank you also to Mrs Lyon for helping ar-range the tournament and Mr Reddcliffe for tagging along and helping. Well done Cotham Gardens!

Match report by Sofia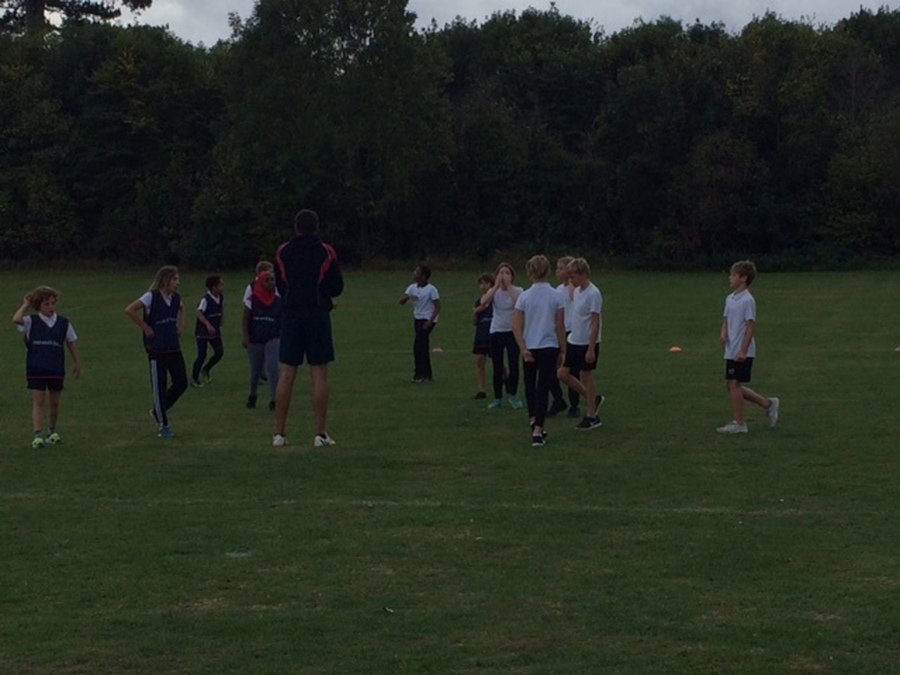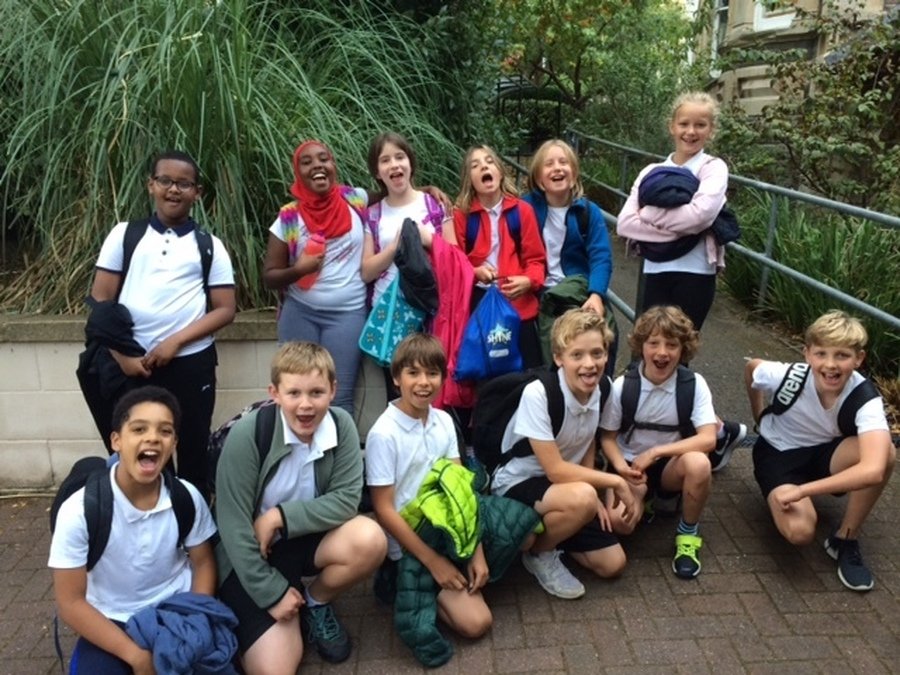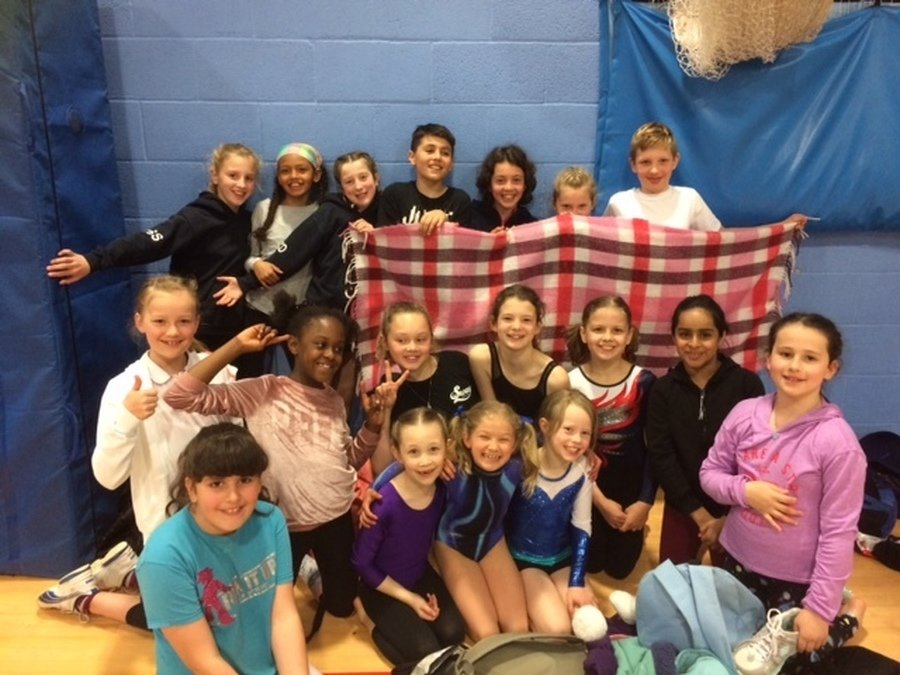 Year 5/6 Football May 2018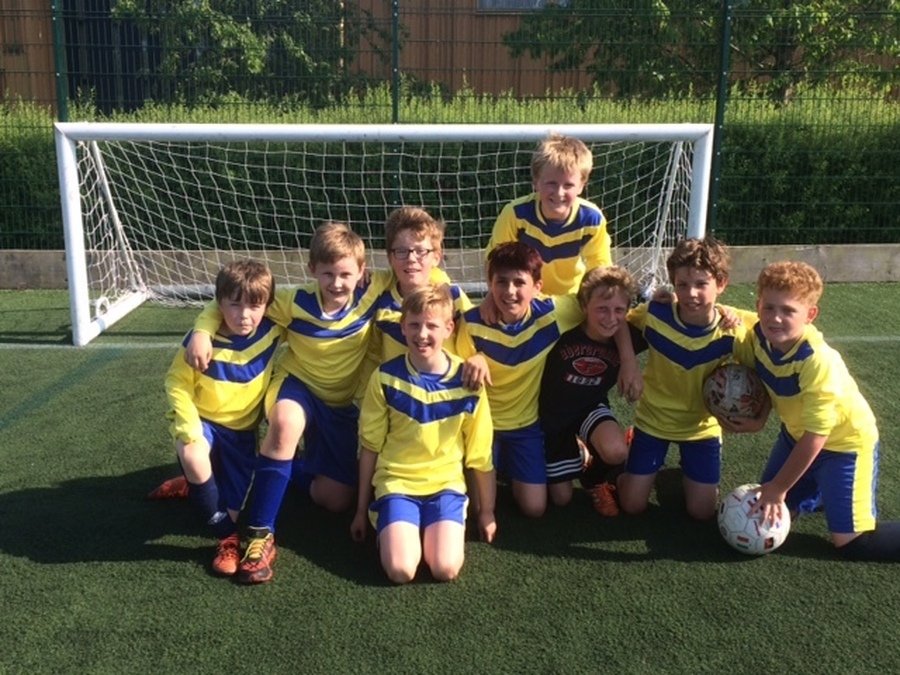 Year 5/6 Football May 2018
On Tuesday 8th May, Colston's played St Bons at RGS. After some slick attacking play by them, they scored and doubled their lead quickly. However, we came back with force and Leon crossed it in for an unfortunate defender to touch in. Hugo drilled a tantalising shot against the crossbar. Then it was half time. They scored after halftime again but Max smacked a shot into the goal. With endless scoring chances rolling by, Hugo hit the crossbar with force for a second time. The final whistle blew with St Bons somehow edging Colston's 3-2.
By Patrick, Max and Alfie.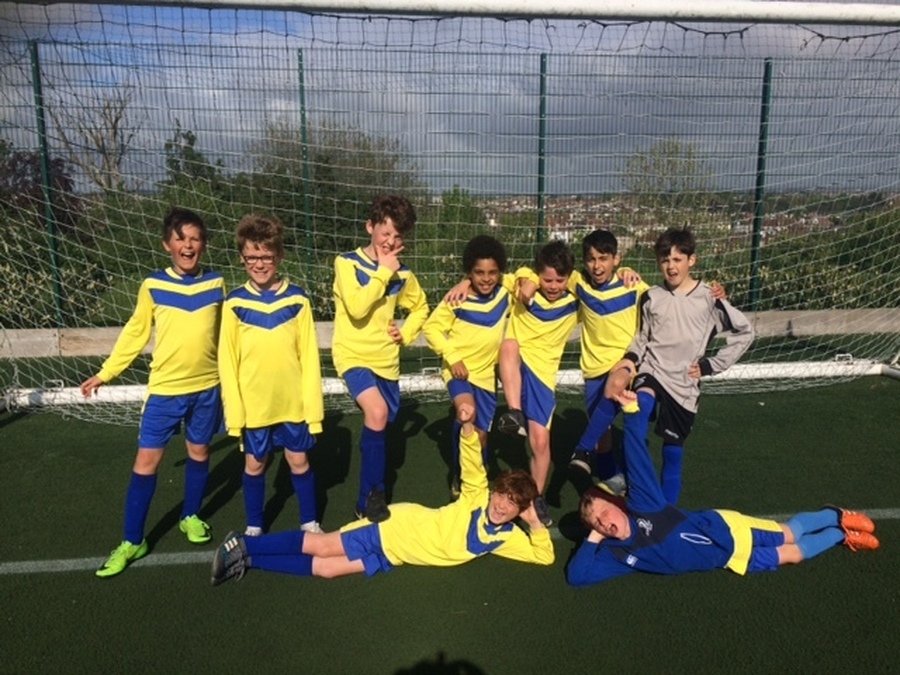 Year 4/5/6 American Football April 2018
Year 5/6 Girls Football
They played amazingly! Lots of passing, tackling and 100% effort. Great forward play by Tilly, Hope and Seren. Brilliant defending by Rachel, Annabel, Orsi and Sofia. Outstanding keeping by Bertie and Anaya. All in all a fantastic end to our season - you did me proud girls! They came 5th out of 10 teams with 2 wins, 1 draw and 1 loss.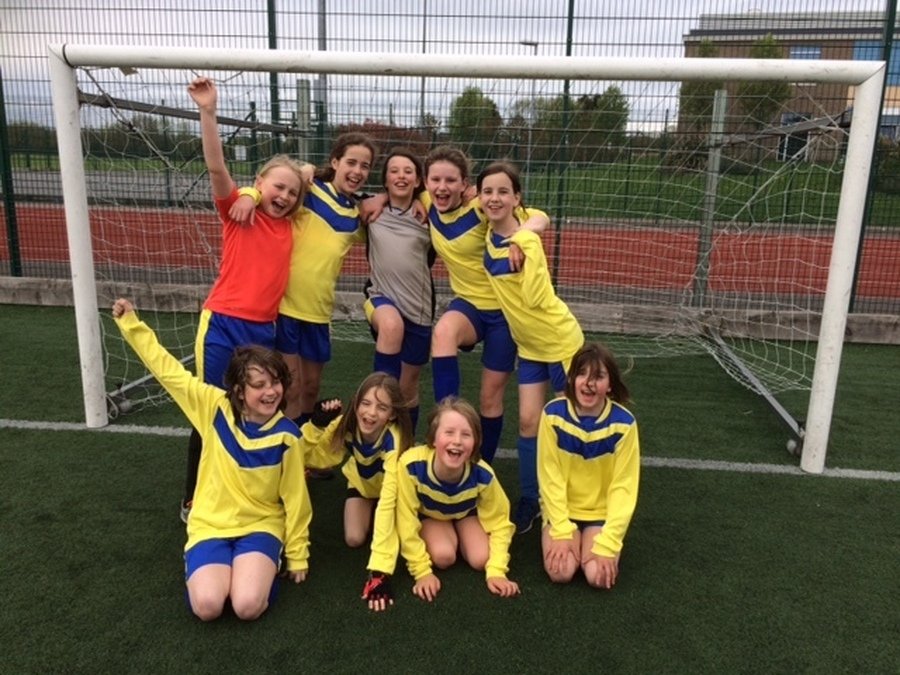 Swimming Gala
Well done to everyone who swam in the Bristol Schools Swimming Gala Finals on Saturday. It was a fantastic feat just qualifying for the finals. There was some great swimming all round, which started off with qualifying for the finals of the team cannon event. We walked away with 2 medals in total, a silver for Nathan in the 50m freestyle and 3 Golds for Tilly in 50m fly, 50m freestyle and the 100m IM. (All Tilly's results were personal bests.) We are very proud of you all for the work and effort you put in, well done.
Year 5/6 Football
Well done to all the players who battled to gain a well-earned 1-1 draw!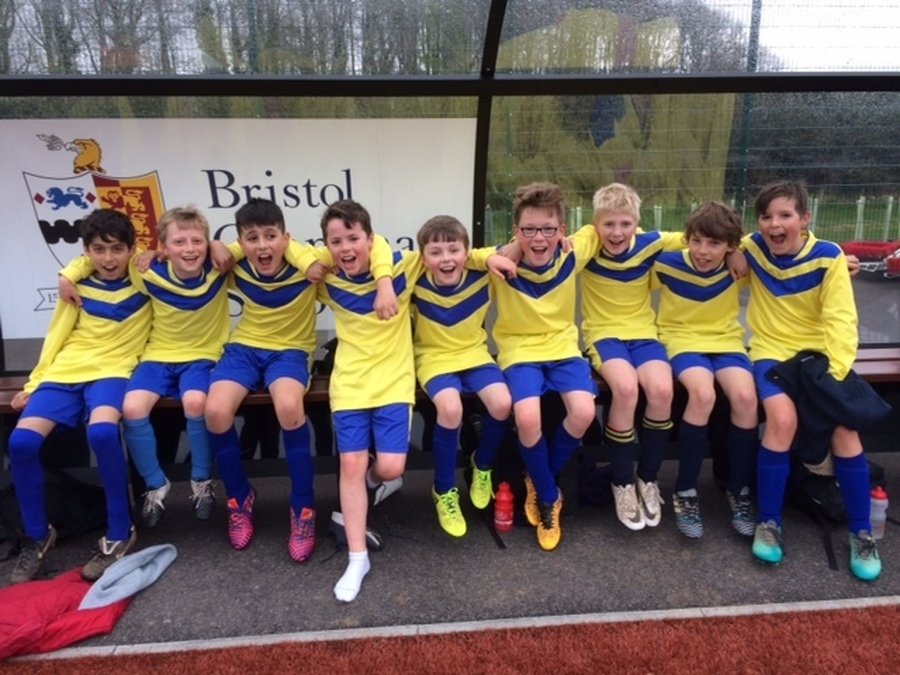 Year 3-6 Cross Country March 2018
On the 15th March, 24 young athletes participated in a cross country race. The year 3 and 4 was a long 1.41km race and the year 5 and 6 was 2.03km. All runners ran their best race and supported one another until the end. We all had lots of fun whatever the result. By Tilly, Elsa & Rachel.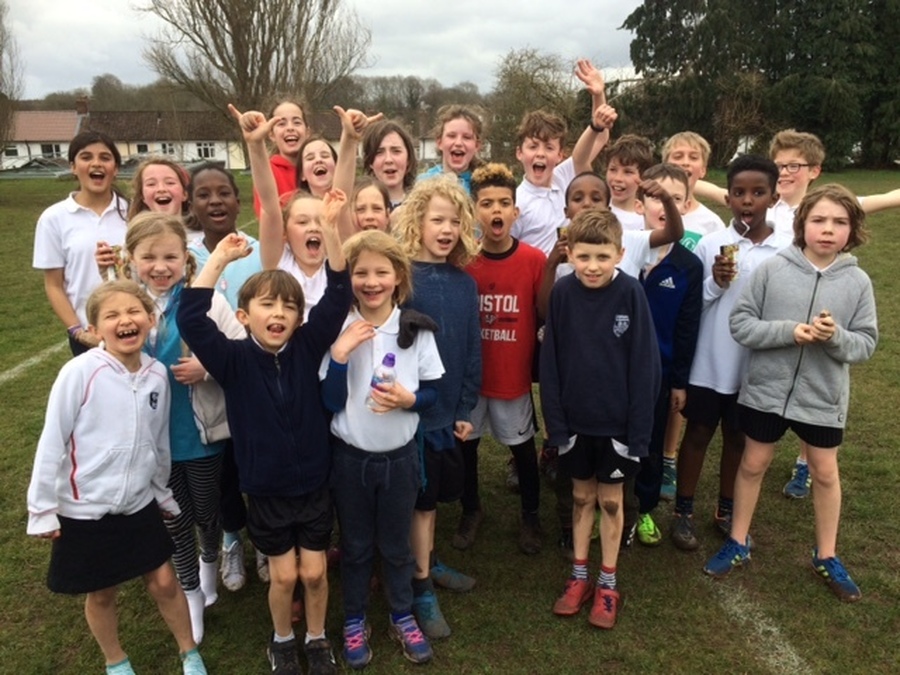 Year 5/6 Swimming Gala March 2018
On the 9th March, a selection of year 5 and 6 children participated in a swimming gala. We came first in half of the races we entered and hopefully many of us will go onto the final. It was a great experience and we all enjoyed it, no matter the outcome. By Annabel and Tilly.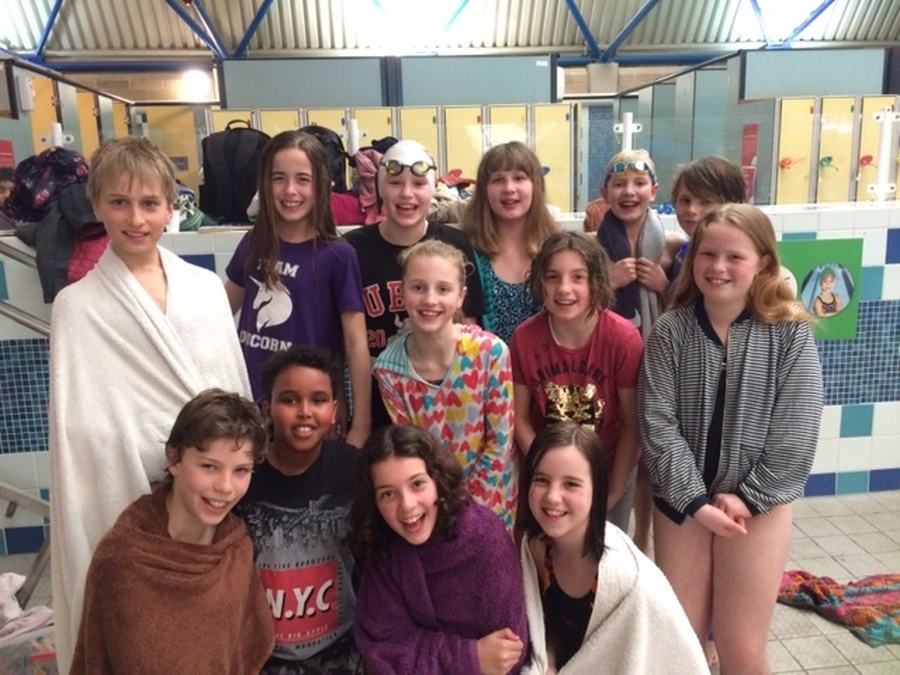 Year 5/6 Netball March 2018
On the 12th March, seven year 6 girls went to St Bedes to participate in the High 5 Netball tournament where the top two teams get to play for North Bris-tol. We won the first two 2-1 and 5-1 but then got knocked out in the semi final by St Ursula's 2-0. Overall it was an amazing thing to do and we hope to do it again. By Annabel, Tilly, Iris & Honor.
On the 13th March, all of the year 6's and 2 year 5's from netball club battled it out against Elmlea to win a 'friendly' netball match. The result was victorious for Colston's with a final score of 14-7! We all very much enjoyed it and hope to see Elmlea soon for another match. By Iris, Annabel & Tilly, 6J.
Year 5/6 Football
Playing at our home ground, Colston's Year 5/6 football team battled valiantly but ultimately came undone against a well drilled St Bonnes team. Although Hugo produced some David De Gea like saves, St Bonnes scored fantastic team goals. Heads low, we walked off the turf at half time 4-0 down. However, after a rousing half time team talk, we came out ready to stage an unlikely come back. After two minutes of the second half, Milo 'the man' Jady scored a whipping goal. We dared to dream. However, two minutes later, that dream was destroyed when St Bonnes scored their fifth goal. It finished 5-1; we were out of the cup.
By Leon and Nathan
Year 6 Athletics 22.11.17
14 children from Year 6 participated in the Bristol Primary Athletics. We did many different times of relay and field events, including hurdles, obstacles and long jump. All of us enjoyed it greatly as we showed our enthusiasm for others and in every race we tried our hardest. The participants were Seth, Honor, Rachel, Grace, Tilly, Max, Iris, Leon, Leon, Miada, Kahyre, Nafisa, Milo and Nathan. A MASSIVE thanks to our wonderful teachers that contributed to the event; we came back to school proud and with big smiles on our faces.
By Grace, Tilly, Rachel, Iris and Seth
Year 5/6 Football
On Monday 16th October, Colston's participated in the first round of the Coronation Cup. It was our first match of the year and we had to win; this was the knocjout stages! BGS, our opponents, were hard to beat but we broke throughwith a whipping cross from Jack leading to a tap in from Patrick. After taking another brilliant cross, Jack fired it into the box where it rebounded off a BGS defender and rolled in. Two nil. After dribbling half-way up the pitch, Luke tapped it through the goalie's legs. The sell out crowd of 14 erupted. We were through to the next round!
By Leon and Nathan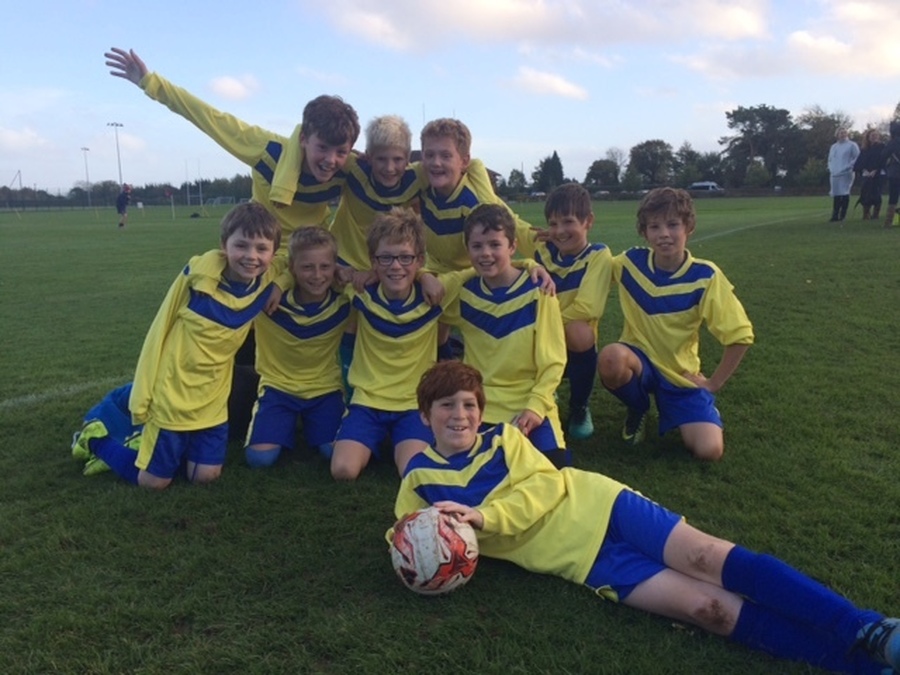 KS2 Sports Day
A great morning at Cotham school, where we were treated to some glorious weather and some brilliant athletics!
KS1 Sports Day
Reception, Year 1 and Year 2 had a brilliant hour of fun and activities ably supported by Year 6 helpers! Everyone had a great time :)
Year 5 Athletics Competition
Children from Year 5 recently took partin a fabulous tournament called the Bristol together championships where they merged with a school called May Park. The new team was called Colston Park! The team really tried their hardest and came 7th overall. Theye scored quite a few goals and were unlucky not to win more games. Shabaz scored an amazing free kick and Ramzey scored a diving header. Thank you Mrs Lyons for organising this great event.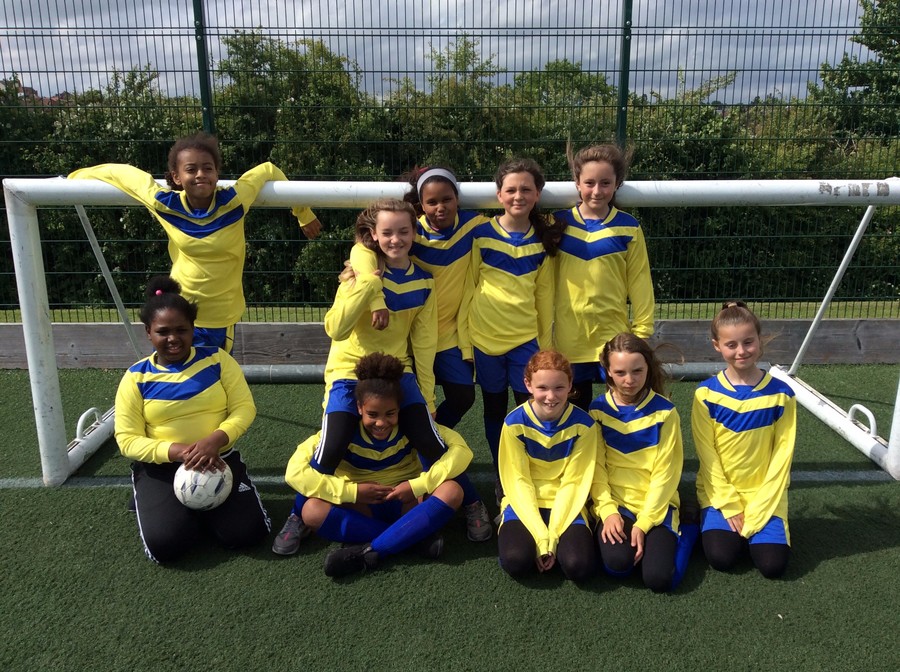 Gymnastics 28.4.17
Evie, Molly, Louisa, Eleanor, Catarina, Chloe, Tia, Oceanne, Lucy and Flo took part in a gymnastics competition at St Bede's College. We didn't have much practice but still managed to come 2nd and 3rd place! It was really nerve wrecking but we supported each other and had lots of fun! The competition was high and we were lucky to be in the top 3! We want to take part next year too and hope to come 1st!
Written by Louisa, Eleanor and Molly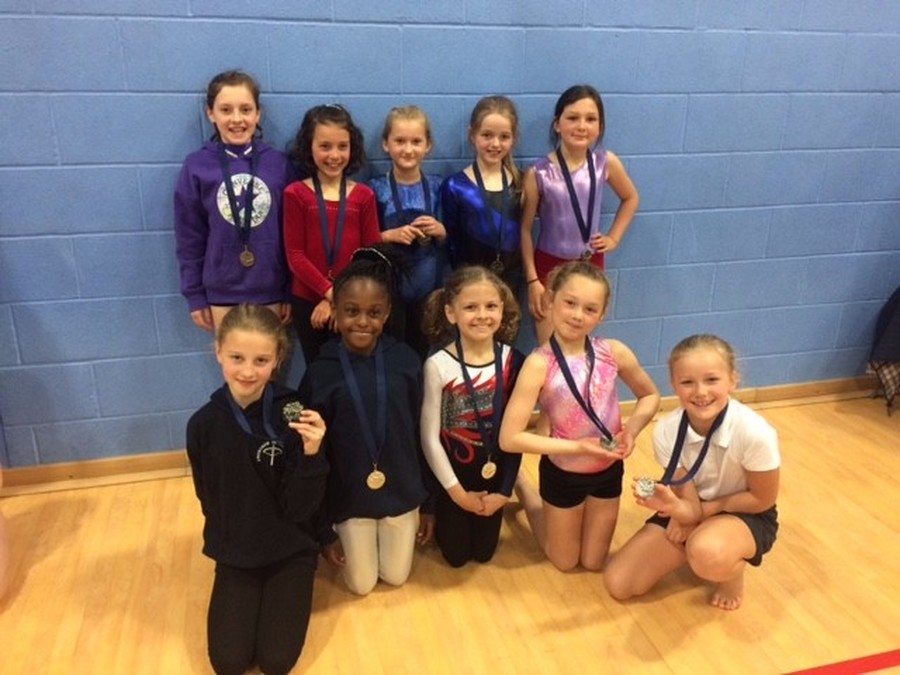 Year 5/6 Tag Rugby 30.3.17
Well done to all involved- a great time was had by all and additionally, we are now experts at balancing water bottles on our head!
On Thursday 30th March, Tilly, Annabel, Flo, Ramzey, Toby, Will, Shabaz, Milo, Alfie, Anas and Nathan took part in the Tag Rugby tournament at Avonmouth Rugby Club. It was fun and excitable! We had two training ses-sions, one the week before and one the day before. We won two matches and lost three but some of the other players had been playing every weekend since September, so I think we did well! By Tilly & Alfie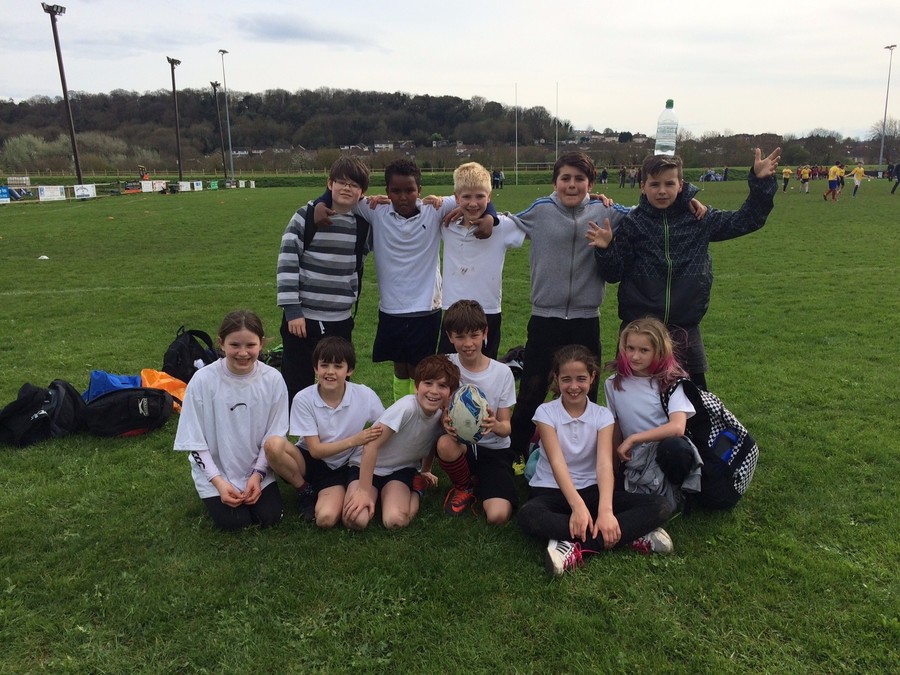 Year 6 Football 28.3.17
On Tuesday 28th March 2017, Jacob, Felix, Felix, Henry, Angus, Joe, Tom, Harry, Leon and Marley represented Colston's and travelled to QEH Fayland to play a football tournament. They all played incredibly well and got to the semi-finals and came second. After the match, we each got to meet the Bristol City football players; we all got their autographs and had a photo to cherish the moment. After that we met the Bristol City chef and we each got a sausage roll!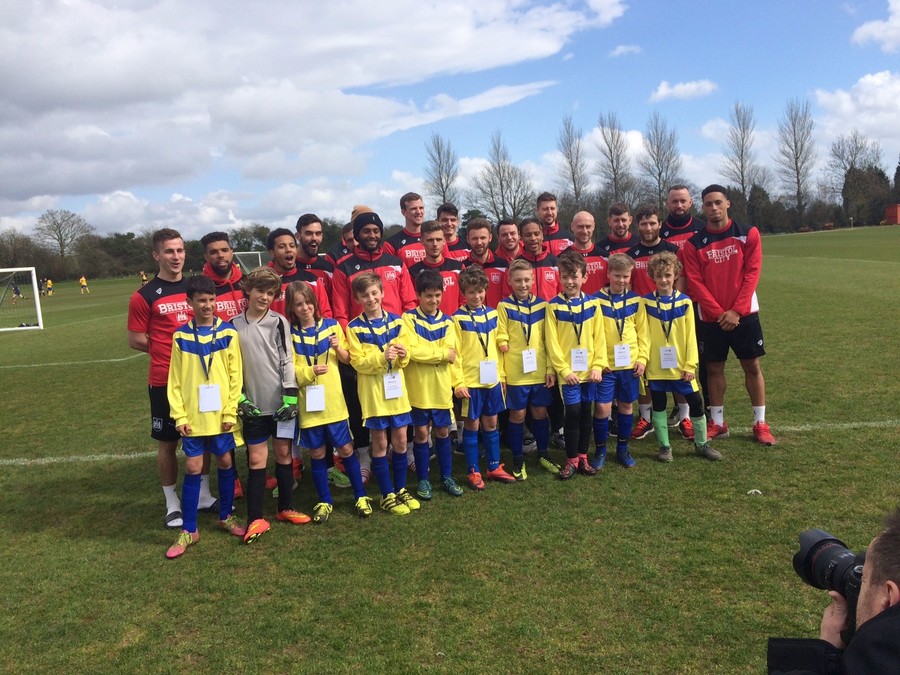 Year 5/6 Football 17.3.17
Mr Jarman junior (aka Mr Mourinho) took Colston's to Clifton College where they competed superbly. In difficult conditions, Colston's played some lovely football and passed the ball well. A special mention to Toby for his outrageous Cryuff turn in his own area and Milo Jady for his well taken goal. The cakes and bacon baps went down very well after the game too!
Cross Country 16.3.17
Well done to all the Year 5s and 6s who represented the school superbly!
Netball 15.3.17
Today, some year 5s and 6s from Colston's Primary School netball club played a netball tournament at St Bedes Collage. We played against 4 other teams: Westbury Park, St Johns, Stoke Bishop and Little Mead. We won 3 matches but lost the last one. We nearly got to the final but St Johns had a bigger goal difference. We had lots of fun and learnt new tactics like the wavy tree, which is when you stand on your tiptoes and wave your arms in front of your marker to make sure they can't pass or get the ball. When we played we concentrated and fought for the ball. We focus really well and we made sure we kept close to our markers.
By Hamda Omar and Honor Afonso
Swimming Gala 7.3.17
We had so much fun at Bristol schools swimming gala. We did really well and enjoyed the opportunity to show our swimming ability. We would really recommend doing it next year as well because it was so fun and we really liked cheering people on. Also a big thank you to the parents who helped us out.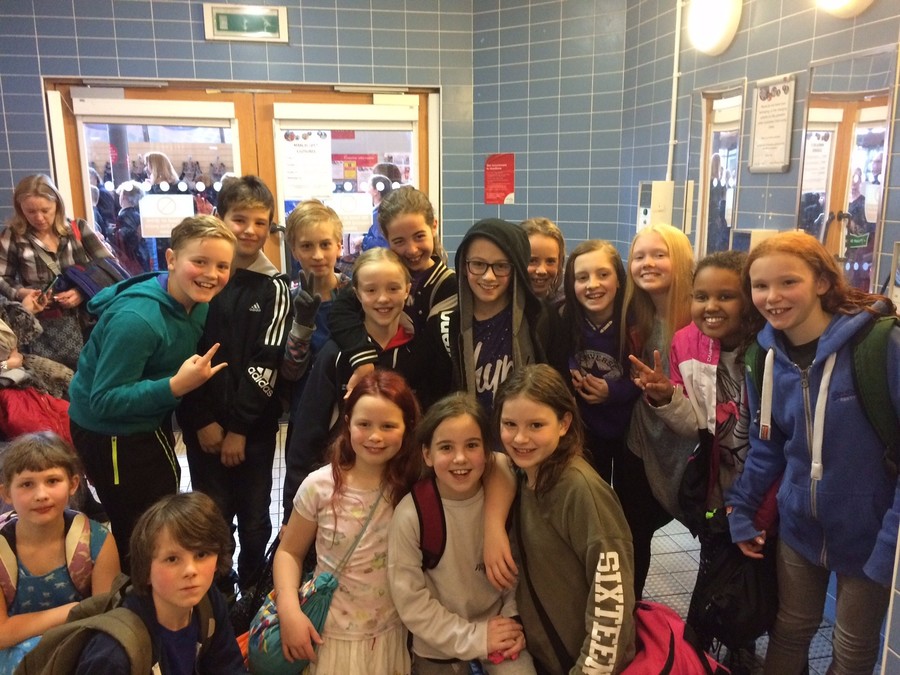 Year 5 and 6 Football Matches
Match 1: Result 0-0 In the first half the ball was never really under control, most of the half was booting the ball up the pitch. In the second half we started to dominate and get into good positions to score but sadly we missed them all. Their keeper was really good.
Match 2: Colston's 1-0 Henleaze From the start we were piling on pressure and passing well. We had about 3-4 chances but were blocked. In the second half we managed to score by cutting inside and playing in our striker, who top poked it top right. For the rest of the match our defence was good. By the boys football team.
GIRLS FOOTBALL MATCH REPORT On Tuesday 7th of March, 10 Year 6 girls went to RGS to play against Bishop Road and Westbury Park. Unfortunately, we lost 1-0 to Bishop Road (which we were very annoyed about). However, we drew 0-0 to Westbury Park. It was a good and friendly match but we would have liked to win both matches; hopefully next time we will WIN! By the girls football team.